The Bramble Gallery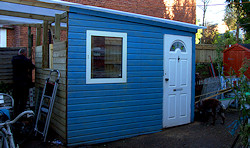 Our new exhibition space for monochrome works, crafted by Adrian Andrews, is nearly complete and the first exhibitor will be Gareth Williams, whose work for the RSPB informs his bird sketches. Look out for news regarding the first spring show of this new gallery!
ECC – Winter Open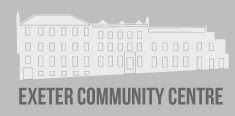 Veronica and Gordon are currently exhibiting a selection of work at the Exeter Community Centre.
The Winter Open runs until March at 17 St David's Hill Exeter EX4 3RG.
Art Week Exeter

We can also confirm that we will be taking part in Art Week Exeter 2018, 22-28 May, and Steven Bramble will be exhibiting alongside Veronica and Gordon. We are currently working towards a range of events during this week so make sure to look out for news regarding our openings.
Mind Out!
After the success of Patterns, we are soon to commence the planning and preparation of our next performance – Mind Out! This event will be as wide ranging as the cast and taking place in autumn. More information will be revealed as it unfolds!