We have a few remaining, with 7 months to go, just £3, contact us if you'd like one.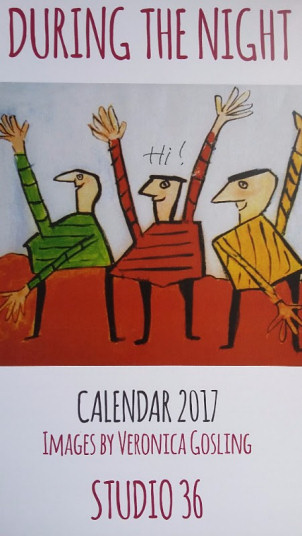 Stephen Pettet-Smith of the NHS Hospital Trust, Exeter is pictured below with a
newly hung art piece from the Age UK Budding Friends Monday workshop at Studio 36.
There are 6 more pieces enhancing the walls! Plus a poster describing the project.
We recently held an open day on Wednesday 7th September. It showcased the studios of Veronica Gosling, Gordon Hill and Mai Sanchez and of course the garden and gallery.