Just to remind you that our gallery has recently had a full makeover and is now hosting a full range of Veronica's indoor artworks in one place…
As always our doors are open to visitors looking to purchase work or take a look around, but please make sure to ring in advance!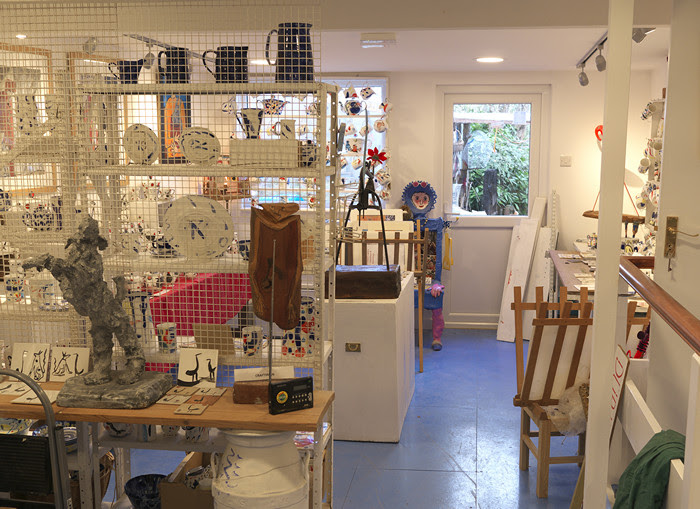 Don't forget you are also welcome to visit our garden, and we encourage you to delve deeper into the undergrowth..
Mai Sanchez has a new garden studio, and you are welcome to view her unique illustrations offering a strange perspective of well observed people and their habitations.
We also have a variety of other garden residents, so be prepared to share your visit with a large flock of birds, a circus performing dog and Veronica's sons ossified into an eternal conversation.