Our new gallery space, featuring work from Gareth Williams and Gordon Hill is now open! The exhibitions run until April 15th – please phone first (01392 256206). We look forward to seeing you.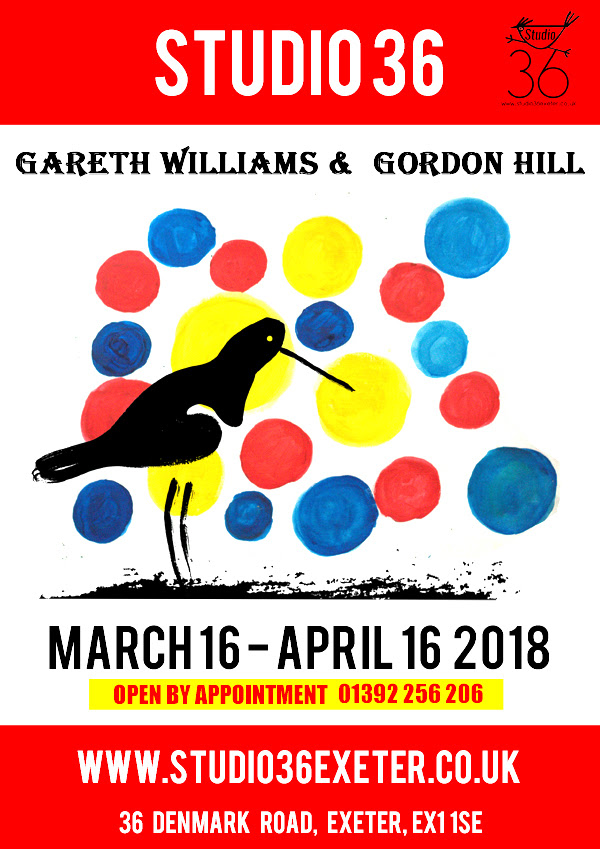 We're pleased to announce the launch of our new gallery space with a guest exhibition from Illustrator Gareth Williams. Our hopes for the new space are to keep it small but intense, showing only black and white illustrations, sketches and photographs; we felt Gareth's avian illustrations were a great way to kick things off!
Illustrator and artist Gareth Williams grew up in Gloucestershire (near Slimbridge wildfowl trust), studied Illustration at the University of Hereford and for the past 10 years has called Exmouth home. He splits his time between making his art and working for the RSPB at Darts Farm. His art has been shown in central London at the Mall Galleries, you can also see his work on Exeter city's own Exeter Pound where he has designed both images for the 20 pound note.
Gareth says "bird watching and drawing have been the constant in my life, it's something i've always done. I've really enjoyed putting together this new body of work and I hope people viewing my work will find it interesting and enjoyable".
---
Also Showing – Gordon Hill
As a taster to an upcoming exhibition at the Barnfield Theatre, Exeter, Conversations in Colour, which features the work, done here, of Budding Friends, an Age UK Exeter project for those with Alzheimer's and their carers.
Gordon with his skill and pleasure in using colour demonstrates how within this disease something so positive, bright and active can be produced.